At mechanicguides.com we like supporting others in the automotive industry
This time we're taking a look at Fuel Magazine – they've been creating great high quality publications of their magazine since 2008. With 3-4 publications a year, they really take the time to craft their magazine with love and joy and it really shows. Each issue is printed on high quality paper and our readers say that the magazines are "more like a coffee table book than a magazine."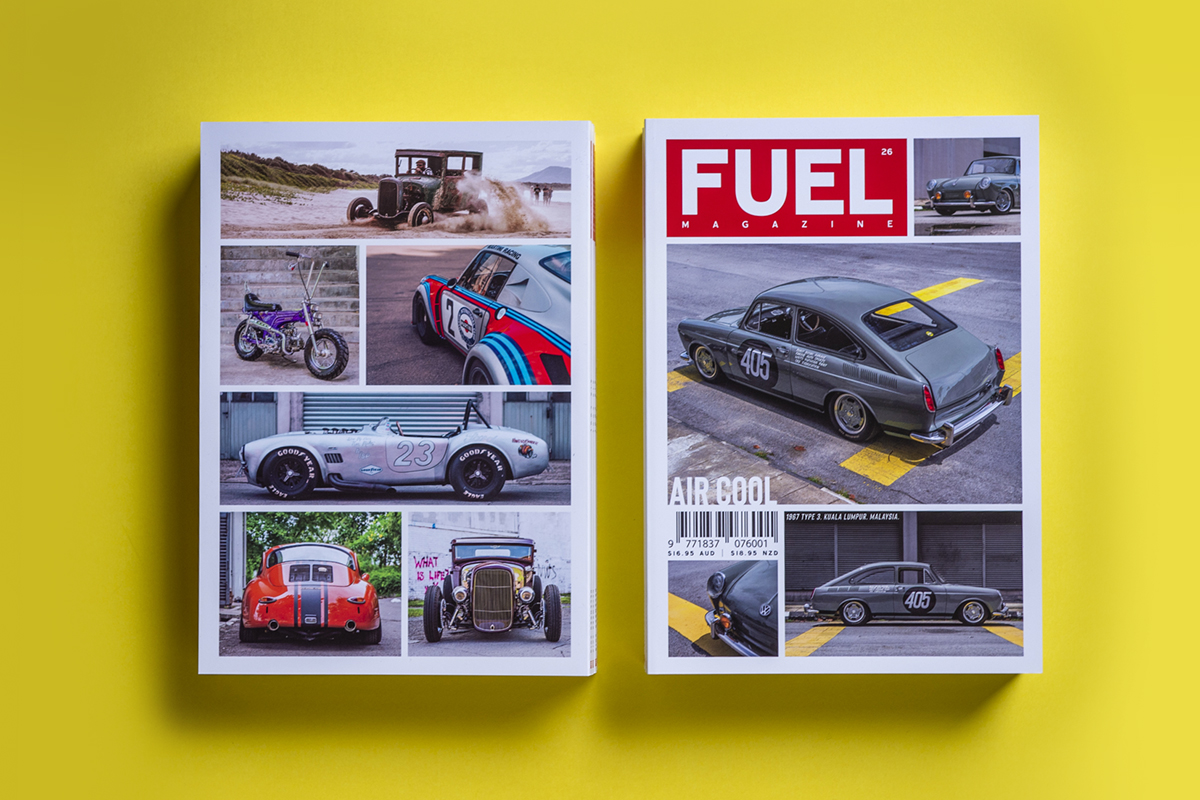 Published three times per year, Fuel Magazine® is a publication focused on automotive culture, the people who live it, and the machines that they build. Their issues are now A4 format, 1cm thick and printed using high quality stocks and binding right here locally in Melbourne, Australia.
Using good photography, writing and design presentation, Fuel Magazine® is available through their online shop, nationally via the Australian newsagency network, or through our domestic and international independent resellers.
Fuel Magazine is based in Melbourne, Australia and Detroit, USA but publish Australian content primarily, with added articles from overseas to mix it up. In Fuel you'll find hot rods, custom cars, muscle cars, some Euro and Japanese cars, motorcycles, and a few ladies added in to the mix. Their sister magazine Tank Moto is fill of pure motorcycle indulgence ranging from stock bikes to custom bike, race bikes, artists, events and lifestyle features.
Overall their content is well crafted, photos are beautiful and they come fully recommended from the mechanicguides.com team. Do be sure to check out the magazine over at fueltank.cc.
Enjoying mechanicguides.com? How about these Reviews & Buyers Guides: